No scare tactics, no price inflation. Just straightforward, honest information and performance with prices that cannot be matched.
How are we different from other mold remediation companies?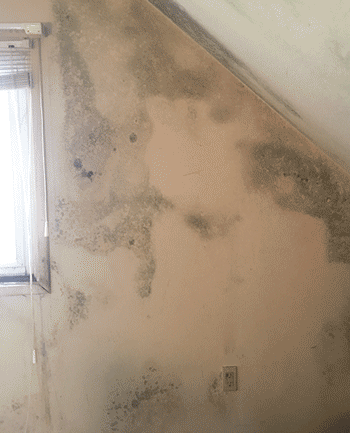 At Mold and Air Quality, there is no minimum charge or quote. Our prices are fair and just while some companies will not even glance in your direction without a flat rate.  Our prices are a case-to-case basis, so you know you're getting the best possible rate. We only charge you for the time spent on the job and the cost of the product.
Our inspection process not only helps you identify the cause of the problem, but we offer helpful information to understanding your mold situation. The state of your home is no joking matter, so we keep every detail straightforward without inflating the issue. We will tell you what led to the mold growth, why the mold grew in your home, and how to rid yourself of the mold.
Our tools and products are capable of doing what some companies may say is impossible: remove mold stains. We find that removing the mold growth problem is equally as important as removing the stain left behind. No matter what kind of surface, wood, tile, grout, siding – you name it – Mold & Air Quality Professionals is equipped to handle the job.
For those that want to choose an eco-friendly option, ask about the all-natural botanical remediation. These methods use organic, all-natural products to ensure your home is free of harsh chemicals. Let us fix your mold problem while keeping your home pollutant-free.
Our capabilities have no bounds when it comes to great service. We are so confident that our expertise and skills set will get the job done… we offer a SERVICE WARRANTY.
Our team includes a number of different professionals that are ready to take on your mold problem:  Forensic Environmental Specialists, Industrial Hygiene Consultants, and Certified Remediation Project Designers. We offer a range of services including full-service mold inspection, testing, and remediation. We were established in 2002, and operate 2 independently owned locations covering Northwest Ohio and Southeast Michigan, and now Central Michigan.
Have a mold problem? Reach out to our mold removal specialists and we will find the mold in your home, pinpoint its source and perform a comprehensive removal. Those who live in Northwest Ohio and Southeast Michigan can contact Mold & Air Quality Professionals by dialing (734) 755-3457. Those who live in Northwest, central or lower Michigan can reach us at (231) 679-2622.
Our Certifications
Mold & Air Quality Professionals is pleased to hold certification in mold remediation from the following professional organizations.