10 Questions To Ask Before Hiring A Mold Removal Company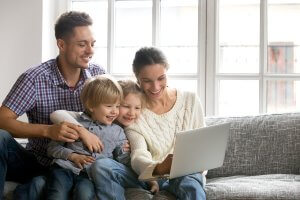 There's nothing worse than discovering mold in your home. It looks bad on your bathroom and kitchen surfaces and can wreak havoc on your basement walls. It can cause you to have severe breathing and respiratory problems and can even lead to chronic health issues if left untreated. Once you find mold, it's an absolute MUST to fix the problem as soon as possible. The first question you should ask yourself is, "Do I need to hire a mold removal professional to come and fix this, or can I remediate the problem myself?"
The truth is, it doesn't have to be a "one or the other" solution. The wrong "professionals" will try to scam you with excessive tests, price gouging, and technical jargon that you could never possibly understand. The right professional mold remediation specialist will answer your questions, look the specific circumstances of your case, and give you honest answers about what needs to be done and whether you can do it on your own or not. The good guys are out there. You just need to find them. Once you begin your search, here are 10 questions to ask mold remediation specialists before hiring them.
Always get multiple quotes from multiple mold remediation services, and then ask why the differences exist. A side-by-side price comparison will help you determine which company will offer you exactly the services you need and the best deal for you. This will help you determine if one company cuts corners, or if another is overcharging you for basic services.
Do I need to pay for extra tests to confirm that mold is present in my house? In most cases, the answer is NO. As a general rule of thumb, if you can see mold, you've got it. There may be cases where a professional assessment is necessary to properly identify a mold problem a solution. This most commonly occurs during property appraisals or sales, but other circumstances may arise that require a professional quote. There may been additional tests needed to determine if mold has spread to other locations or if air quality has been compromised, but an initial test to confirm the presence of mold usually isn't necessary.
Does this company only do mold removal and clean-up, or does it also look for solutions to the underlying problem? Getting a mold problem cleaned up is a good start, but, if the source of the problem is not effectively identified and corrected, then your mold problem may return worse than before. Be sure to choose a mold remediation company that tackles both the mold and its source right from the start.
Will the mold removal company provide you with a written copy of cost estimates, your contract and the mold remediation plan? Having your own copies of these documents on hand will help you know what to anticipate and will ensure that all actions are completed as promised. These documents will also provide accountability if work doesn't meet the stated work standards.
Does this company carry all applicable insurances? Insurance is always a must-have because it protects both you and the workers. Mold removal can be especially hazardous, depending on the severity of the problem. Always choose mold removal professionals that are licensed and insured in the event that medical concerns arise, or property damage occurs.
Are there areas of mold removal that the company does not handle or that only certain employees are properly trained in? If so, are they willing to consult or work with other agencies to resolve the problem properly if necessary? You need to have confidence knowing that your mold problem -whether large or small- will be eradicated fully from the start. You don't want to invest your hard earned money into services that don't fully remedy the situation.
Are all employees properly trained and certified to remove mold? Remedying large and difficult mold problems is a multi-step process that requires skill, experience, and thoroughness. Making sure that any individual working in your home is properly trained to handle the situation, no matter how large or small, is one simple way to help reduce the likelihood of mold returning.
What areas of your home will need to be included in the mold removal process? If there is mold on one side of a wall that adjoins multiple rooms, will all neighboring rooms need to be included in the mold remediation process, or will only the primary room affected be isolated for service?
Does the company use air scrubbers or a negative air machine to clean the air after the mold is removed? Cleaning away the mold is only one part of the solution towards making your home safe again. Mold spores can easily be breathed in, which can be hazardous toward your respiratory health. Make sure the company you choose cleans your air as well.
Does the company offer a warranty or guarantee on their mold removal services? In the off chance that mold quickly returns, will the company come back out for free to finish the job, or will they charge you a hefty fee for the return service? A quality mold remediation company will stand by their work or come back to finish the work if necessary without hassle.
Have a mold problem that needs to be addressed right away? Don't set yourself up for disappointment by choosing the wrong "pros". Our team of experts at Mold & Air Quality Professionals offers you no-hassle service that you can count on. Our extensive team of certified professionals will work to ensure that you receive comprehensive service that rids you of your mold problem for good – guaranteed! Call us today for more information.